Sharknado

Sharkmented Reality
Sharks! Get your chainsaws ready because you are about to be thrown into the middle of a sharknado!
Glimpse teamed up with SYFY Digital to transport fans into the shoes of Fin (Ian Ziering), lead character in the cult-classic Sharknado franchise. Users are surrounded by a virtual sharknado and must fight their way thru level after level of flying sharks, cows, nuclear waste, and more while unlocking new weapons!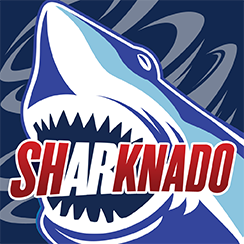 Sharks!
Originally release on both iOS and Android, Sharknado: ShARkmented Reality was interactive, immersive, and a blast to play! Additional engagement with fans was encouraged through an in-app photobooth, letting users take photos with the virtual sharks and weapons they unlocked in the game.
* This was a limited release and is no longer available for download.
In the News: